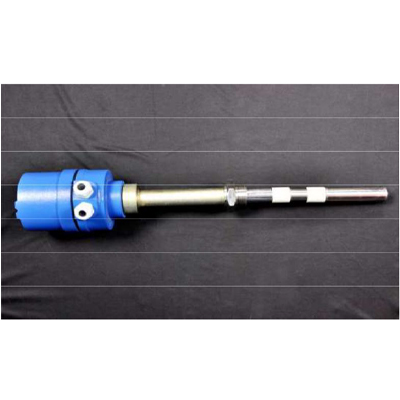 Send Enquiry
PRODUCT DESCRIPTION:
The RF Admittance type level switch is a simple, low cost, rugged point Level Switch designed for Level detection of Bulk materials in a bin or silo. This level switch can be used for detecting high, low level or for differential level control and is used in cement industries, material handling plants, chemical industry, power utilities industry, food industry, pulp/paper industry, pharmaceuticals industry, water / waste industry, foundry industry etc.
The specialty of the probe is that it tends to ignore the build-up on the probe, thus making it suitable for application, which tends to stick on the probe.
The unit has integral electronics along with time delay feature, LED indication, fail safe mode etc.
Normal probe tends to fail when there is a build-up on the probe. The COAT Guard electrode senses the material build up on the probe by employing a special Build up sensing technology. The COAT guard unit is insulated from the active probe and the ground is driven with same RF frequency as that of active electrode and having the same polarity. When a material build up is formed on the probe, the RF current from the COAT guard unit tends to saturate the build-up area between COAT guard probe and silo wall, thereby no electrical energy will flow from active probe to tank wall. When the material level goes up and touches the sense probe a RF current will flow from the sense probe to ground over and above the saturated region formed by the Built up sensing circuitry.
Send Enquiry